Professional mudjacking and crack sealing services for your Residential, Commercial, & Industrial needs.
Mudjacking
What is Mudjacking?
Mudjacking or Slabjacking is a process that raises sunken concrete back to its original level. This process will restore sunken or uneven concrete slabs to get them back to their original alignment with surrounding concrete slabs as close as possible
Mudjacking or slabjacking process generally starts with drilling small diameter access holes in the concrete, strategically located to maximize lift. Mixture is pumped underneath the concrete to raise it back to its original level. The holes are then patched with a high grade grout and your area is ready to use.
Advantages of Mudjacking over Replacing
The cost of mudjacking averages a fraction of the cost of replacing concrete. Mudjacking is faster, cleaner, and more cost effective. The cost varies by size and how much the concrete has settled. After your concrete is raised, you can drive on and use in as little as 24 hours. No wasted time or inconvenience!
Before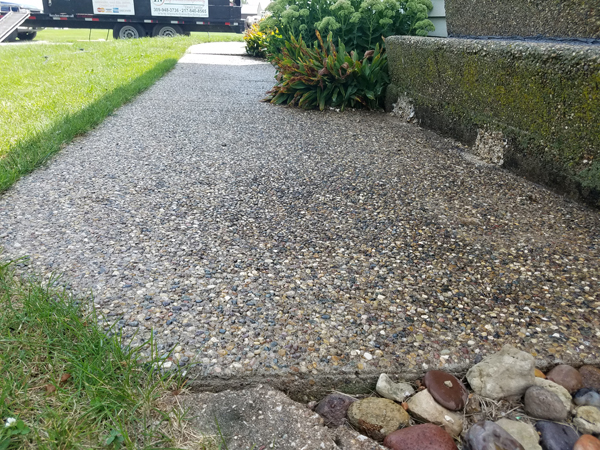 After